Crew All-Stars confident in second-half turnaround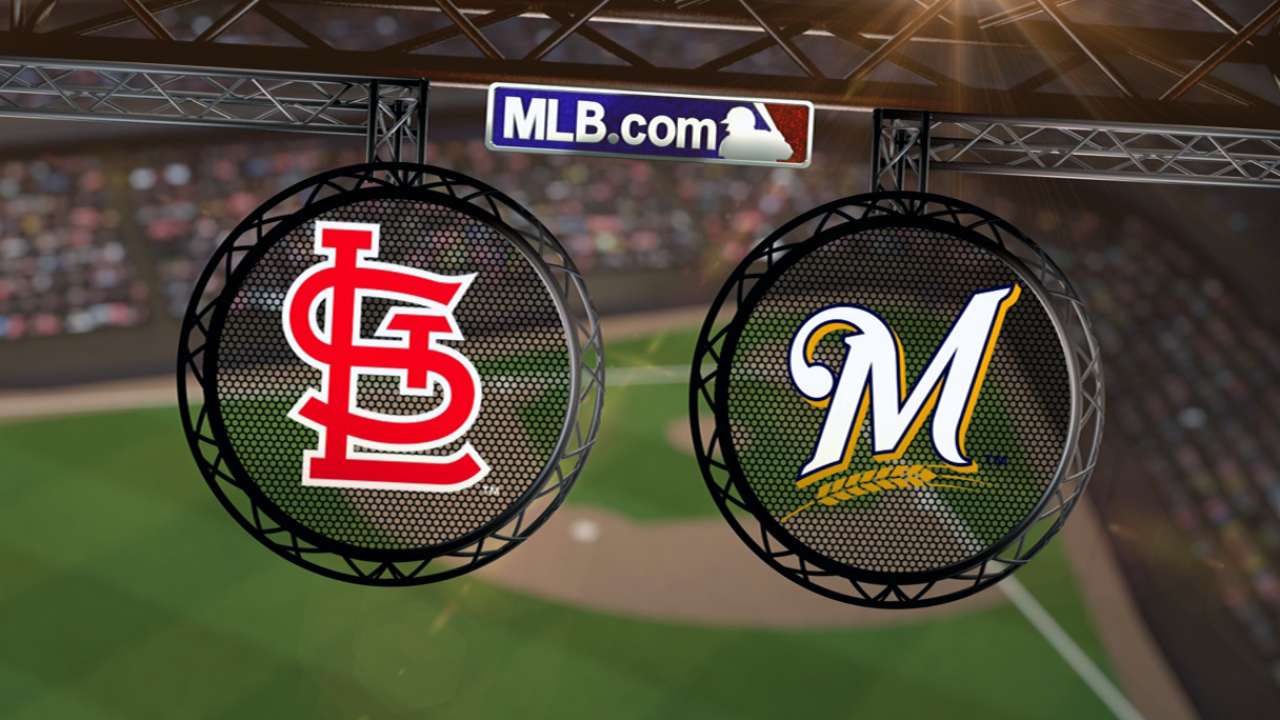 MINNEAPOLIS -- The Brewers' All-Stars expressed little doubt Tuesday that the team's pre-All-Star stumbles were not a sign of trouble ahead.
"You don't play good for 80 games and then because of a week or week and a half where you're not playing the way you should, you're not a good team anymore," third baseman Aramis Ramirez said. "We're pretty good. I think we still have the [second-] best record in the National League.
"That's not a fluke. We played well for three months. We have a good team."
The Brewers lost 11 of 12 games before whipping the Cardinals, 11-2, on Sunday to maintain first place in the NL Central. When the team resumes play Friday in Washington, D.C., it will be one game ahead of the Cardinals, 1 1/2 games over the Reds and 3 1/2 games over the Pirates.
"We played pretty brutal those two weeks," said catcher Jonathan Lucroy. "Obviously, we weren't competing at the level we should be at. If we can get back to that high level like the last game we played on Sunday, playing at a high level and having good at-bats, our starters going out there and doing what they do, we'll be OK. Every team has a tough spot in the year. Every one."
He added: "Adversity is good for you."
A loss Sunday would have bumped the Brewers out of first place for the first time since they were 2-2 on April 4. Though 2 1/2 months remain in the regular season, that would have been significant, according to center fielder Carlos Gomez.
"That game we won against the Cardinals meant a lot to us," Gomez said. "To finish in first place in the first half is a really good feeling. When we come back in the second half against Washington, everybody will be relaxed, everybody will be fresh. I think we will do a better job."
It was a good time for an All-Star break.
"Like I've said before, one day for us is like a week for regular people," Gomez said. "We [the All-Stars] only have two days off, but the rest of the team had four days. Everybody will come fresh with more adrenaline and enthusiasm. I think it's going to be fun for us."
Adam McCalvy is a reporter for MLB.com. Read his blog, Brew Beat, and follow him on Twitter at @AdamMcCalvy. This story was not subject to the approval of Major League Baseball or its clubs.