Grieving Segura ready to rejoin Brewers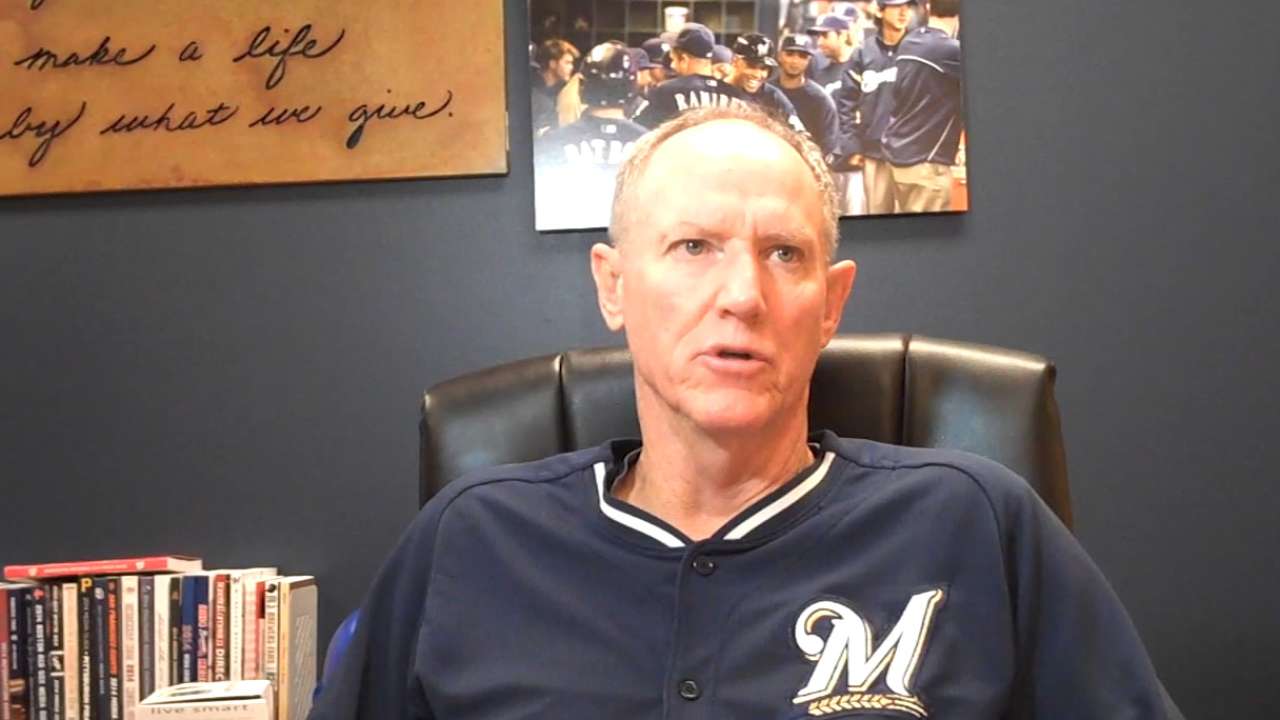 MILWAUKEE -- After enduring personal tragedy, Brewers shortstop Jean Segura has told team officials that he is ready to get back to work.
Segura traveled with members of his family on Thursday to Washington D.C., where he will meet the Brewers to begin the second half of the season on Friday, one week after Segura's 9-month-old son, Janniel, passed away suddenly in the Dominican Republic.
Segura learned that terrible news in the immediate aftermath of a loss to the Cardinals last Friday and traveled home to the Dominican the following morning. According to teammate Aramis Ramirez, who has been a mentor since Segura's August 2012 debut with the Brewers, a funeral service was held Monday.
"I talked to him last night and he sounded good," Brewers manager Ron Roenicke said Thursday. "We'll sit down with him [Friday] and talk to him and make sure everything is good before we really activate him."
If he wishes, Segura will be in the Brewers' starting lineup. The Brewers plan to place infielder Jeff Bianchi on the 15-day disabled list with a sore right elbow to clear space for Segura's return from the bereavement list.
Roenicke and the Brewers have no blueprint for handling a player in this situation. Director of psychological services Matt Krug, who travels with the team to assist players with on- and off-field concerns, will play a prominent role.
One of Roenicke's challenges, he said, will be keeping tabs on Segura's mindset without constantly dredging up difficult memories.
"Every individual is different, so I don't think you can just come up with a plan," Roenicke said. "I didn't know if 'Seggy' would be back with us this soon. I know he's told me he felt like he needed to do it to take his mind off it. He wanted to get back doing something he enjoys, so that's why he's here and why he plans to play in Washington."
Segura's mother and uncle are among the family members who will be at his side on this brief Brewers road trip.
Segura will also be surrounded by support in the Brewers' clubhouse.
"We're just trying to support him as best we can," catcher Jonathan Lucroy said at the All-Star Game. "It's a really bad, tough situation that I would never wish on anybody. Brutal, man. There's nothing, really, you can do about it. Just when he comes back, take him in and support him as best we can. There's nothing you can do or say that will fix it. Nothing."
Said general manager Doug Melvin: "I think we sort of take young players for granted in our game. You have a young player, [24] years of age, playing at the high level that these players play in front of big crowds of 40,000, and they're away from their families and the traveling they have of 162 games in 180 days. To have that happen, what happened to Jean, it's very tough for the team, too, but mostly for Jean and his family. I don't have any advice other than we're here to help; his teammates are and the organization is. He told Ron that he's ready to go."
Adam McCalvy is a reporter for MLB.com. Read his blog, Brew Beat, and follow him on Twitter at @AdamMcCalvy. This story was not subject to the approval of Major League Baseball or its clubs.