Gennett day to day with tightness in right quad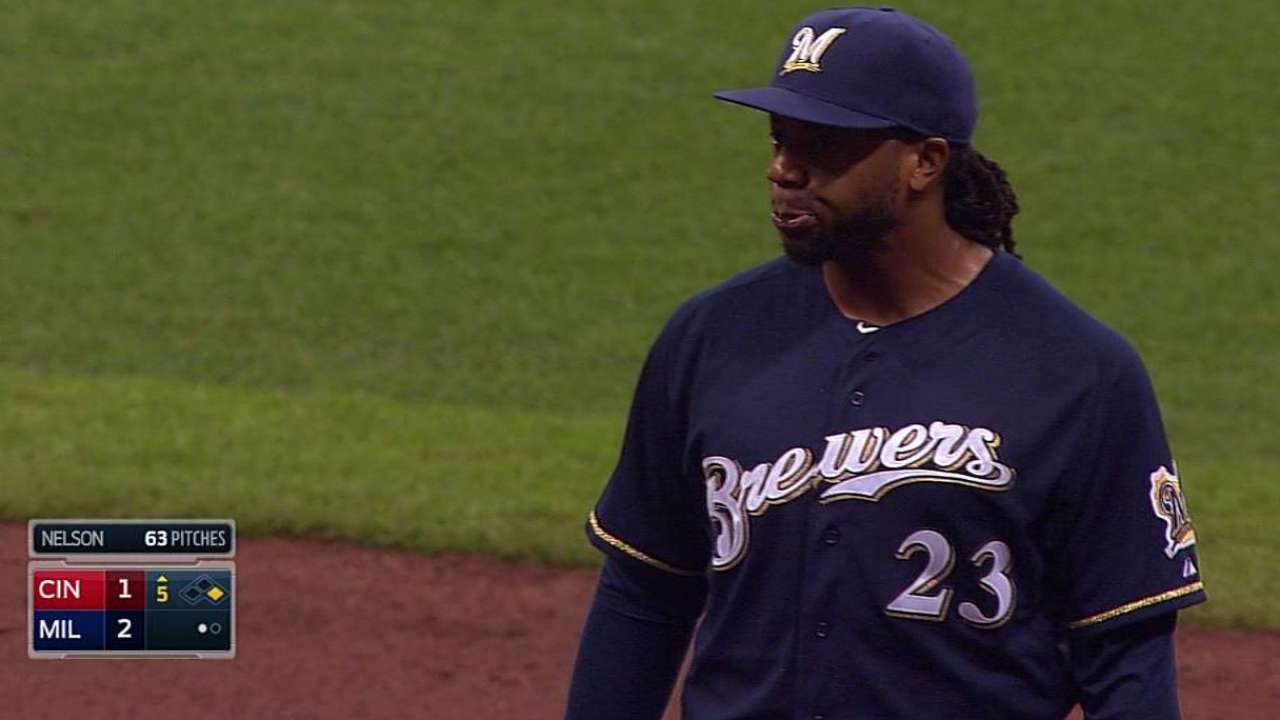 MILWAUKEE -- As expected, Scooter Gennett was out of the Brewers' lineup for Wednesday's matchup against Cincinnati, and manager Ron Roenicke said the second baseman is not likely to return for a few days.
"To be honest, I really don't know [how long it will be]," Roenicke said. "He feels a little better today than I thought what was happening last night, so [team doctor William] Raasch is going to see him a little later on, and we'll probably get a better idea."
Gennett exited Tuesday night's game in the fifth inning when he aggravated a right quad injury that he first felt last Saturday in Washington. Gennett can't pinpoint a specific play where the original injury happened, but on Tuesday night, it flared up when he was trying to beat out a grounder to first base.
Gennett is officially day to day with right quad tightness, but Roenicke indicated that his platoon partner, Rickie Weeks, was likely to be manning second base for the next few days. Gennett was unavailable for Wednesday's finale against the Reds.
Gennett said he felt better on Wednesday but that he was happy to have the day off to nurse the injury.
"Like anything else, when it's sore and doesn't feel good, that's when you're prone to something serious happening," Gennett said. "You're preventing something serious from happening, if that means a day or two, I'm fine with that."
In a sure indication that Gennett might be sidelined a few days, Roenicke actually altered his lineup Wednesday to account for his absence, moving Jonathan Lucroy to the No. 2 spot normally occupied by Gennett.
"If I knew it was just one day and it was the platoon system, I would just leave it as is because [Weeks] can hit at either second or fifth," Roenicke said. "I'm not sold on 'Luc' hitting fifth. I'd like him up earlier to get him up there more often. He's been our most consistent guy."
Adam McCalvy is a reporter for MLB.com. Read his blog, Brew Beat, and follow him on Twitter at @AdamMcCalvy. Caitlin Swieca is an associate reporter for MLB.com. This story was not subject to the approval of Major League Baseball or its clubs.