Brewers draw competitive balance pick for '15 Draft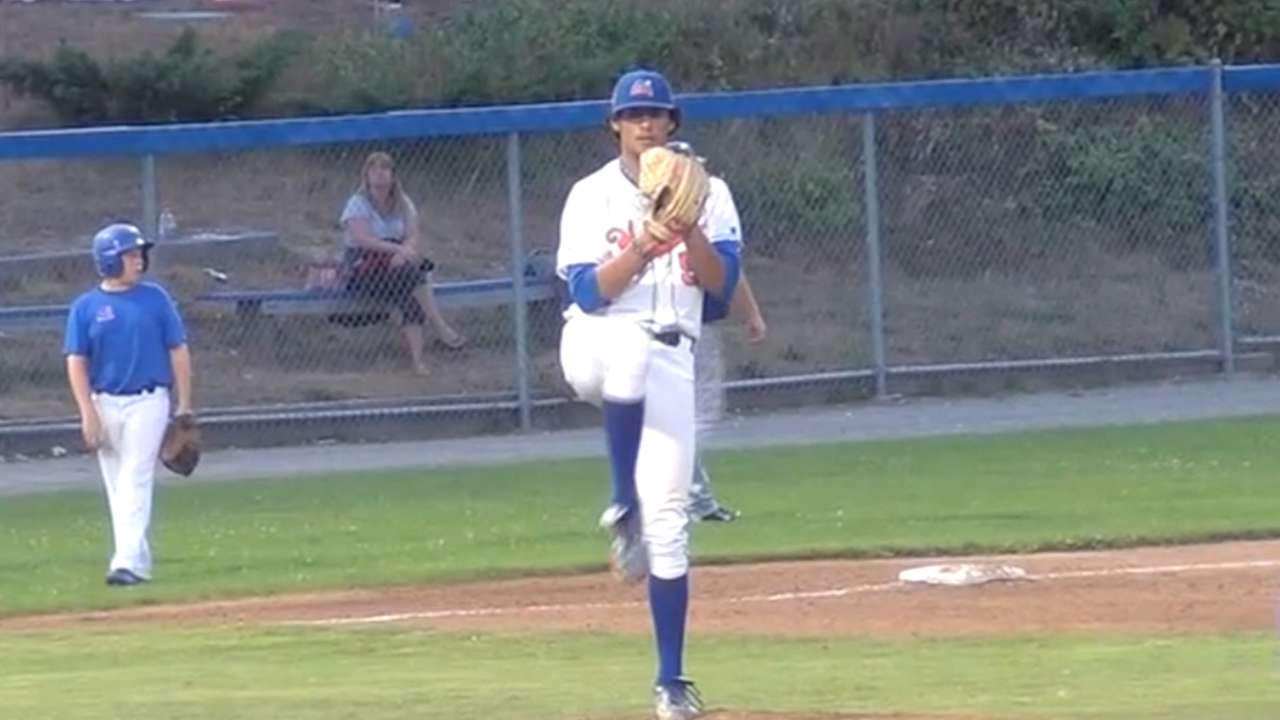 MILWAUKEE -- For the second straight year, the Brewers will have a pick in Competitive Balance Round A of the First-Year Player Draft.
The Brewers received the fourth pick of Round A for the 2015 Draft -- which takes place after the first round of the Draft -- in Wednesday's lottery. That is the highest competitive balance pick the Brewers have received, though they've had a pick in all three Drafts since the rounds were introduced.
In the 2014 Draft, the Brewers had the seventh and final pick of Competitive Balance Round A and used it to select slugging high school shortstop Jacob Gatewood with the 41st overall pick. The team eventually signed Gatewood for a bonus of $1.83 million.
After Wednesday's announcement, the Brewers' staff seemed thrilled to receive the extra selection.
"We follow it real close," said Brewers amateur scouting director Bruce Seid. "Our scout Steffan Wilson has attended every year and passed along the results before made public.
"Obviously, every player we put in our system is of great importance to us for our future, and we need to be patient with the results, especially with young players. The more we can continue to add high upside type talent, I like our chances to continue to compete as we look ahead."
Introduced when the current Collective Bargaining Agreement began in December 2011, the Competitive Balance Lottery gives teams that have either one of the 10 smallest markets or 10 smallest revenue pools one of six additional choices after each of the first and second rounds. Additionally, any other clubs that receive revenue-sharing funds are eligible for the supplemental second-round selections.
Adam McCalvy is a reporter for MLB.com. Read his blog, Brew Beat, and follow him on Twitter at @AdamMcCalvy. Caitlin Swieca is an associate reporter for MLB.com. This story was not subject to the approval of Major League Baseball or its clubs.