Roenicke hoping for more patience, consistency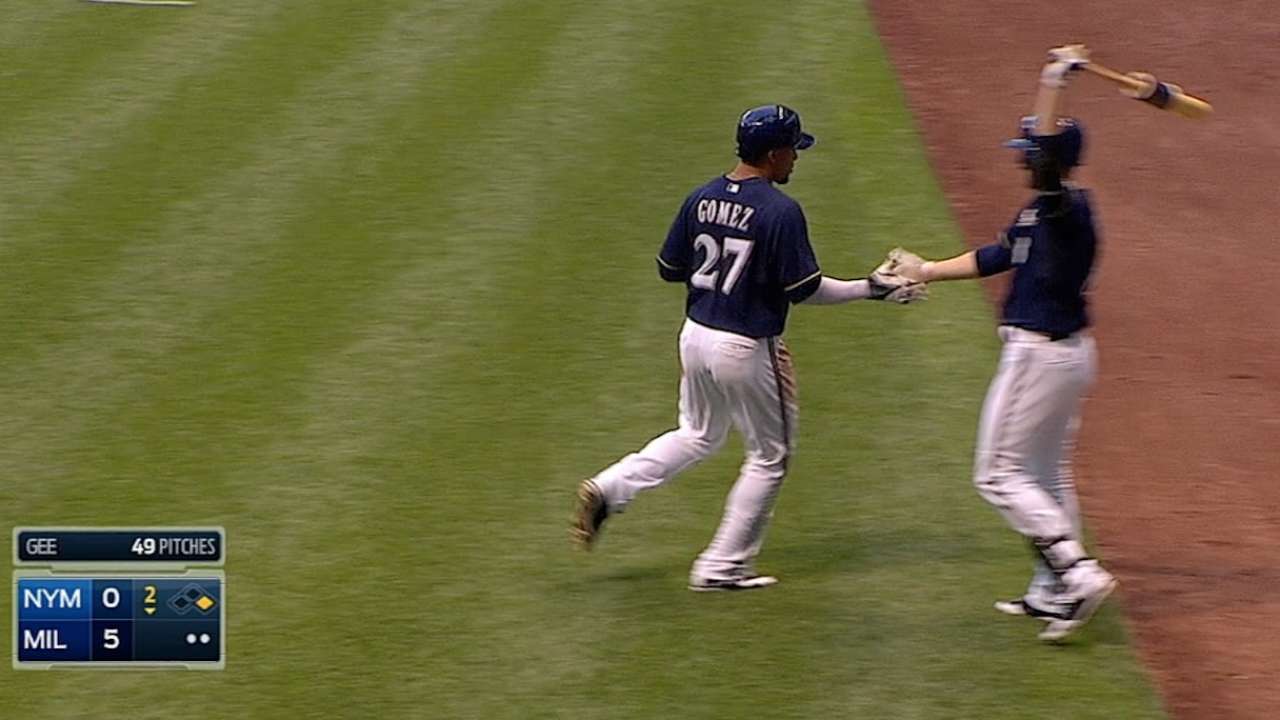 MILWAUKEE -- Manager Ron Roenicke hopes a pair of walks that fueled a four-run inning in Thursday's 9-1 victory over the Mets is indicative of a team starting to collectively swing the bat better.
"I think you can see a lot of it with how many first-pitch outs there are," Roenicke said. "If we've got five, six first-pitch outs, we're up there just swinging away. Last night, I think their team had four of them and their team's very patient. They're probably the most patient team in our league. And that really helps a pitcher out when he's making those first-pitch outs.
"So that's really probably what bothers me more than anything. If you make a first-pitch out and you're squaring up the ball and lining out somewhere, fine. But, if it's the breaking ball that goes down and you follow it and you chop the ball right into the ground first pitch, that's not a good at-bat."
The Brewers are 13th in the National League with 268 walks, while the Mets are first with 335.
Roenicke also said he agrees with the adage that hitting is contagious, at least in some cases. In four consecutive victories heading into Friday night's game against the Mets, the Brewers are averaging better than five runs per game.
"I think it's that way more with some teams than others," Roenicke said. "Teams that are on-base guys and they walk and they do those things, I think they'll be more consistent. But, our guys, they swing. They swing early. I think if somebody gets some early runs, they all relax and then all of a sudden it is contagious."
"When you try to press and you're trying to be the first one to either drive in that run or score that first run, you get a little more anxious when you're at the plate," Roenicke said. "We don't want to be a group that is real inconsistent, but so far that's kind of what I see."
Jim Hoehn is a contributor to MLB.com. This story was not subject to the approval of Major League Baseball or its clubs.