Brewers being cautious with Gennett's tight quad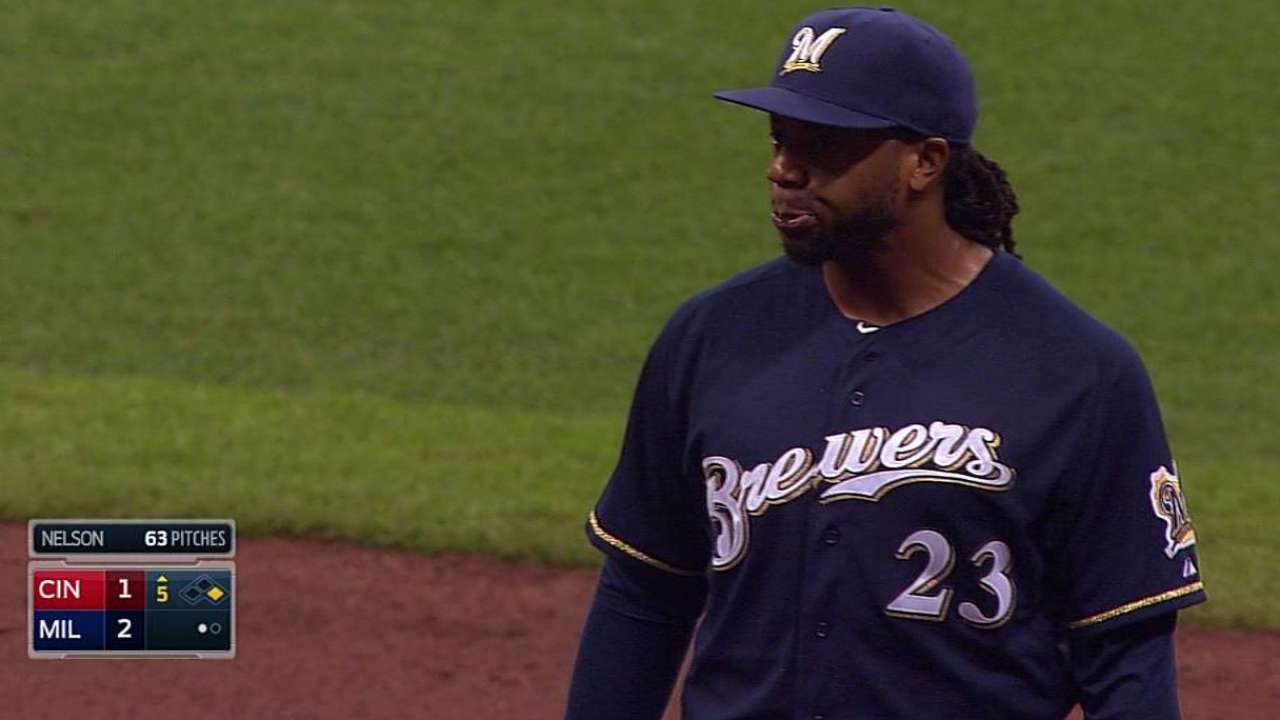 MILWAUKEE -- The Brewers are content to take a cautious approach with second baseman Scooter Gennett, who has been out since leaving Tuesday's game with a tight right quad muscle.
Gennett, whose .305 average leads National League second baseman, may be available for some duty Saturday, but manager Ron Roenicke said he hopes to have him back in the lineup on Sunday.
"I think that's what the plan is," Roenicke said before Friday night's game against the Mets. "He's going to go through everything today, make sure all phases are good. And, if he comes out of that, they'll let me know for the game today. He'll be available hopefully tomorrow again and see if we can get him back in there on the day after and see what happens."
Veteran Rickie Weeks, the other half of the second-base platoon who usually starts against left-handed pitching, was in the starting lineup Friday for the third straight game in Gennett's absence.
The left-handed-hitting Gennett probably would not have been in the starting lineup anyway on Saturday against left-hander Jon Niese. Weeks, hitting .259 overall, is batting .242 against left-handers, compared with just .118 for Gennett.
Gennett, hitting .338 over his last 46 games, agreed with the cautious approach, although it's against his nature.
"Normally, I'm not one to come out of the game," said Gennett. "But, you know yourself and your limits and if I kept pushing it the way I was, it probably wouldn't have ended up good. So, it's more to prevent something worse from happening."
Jim Hoehn is a contributor to MLB.com. This story was not subject to the approval of Major League Baseball or its clubs.