Braun moving past injuries, heating up at plate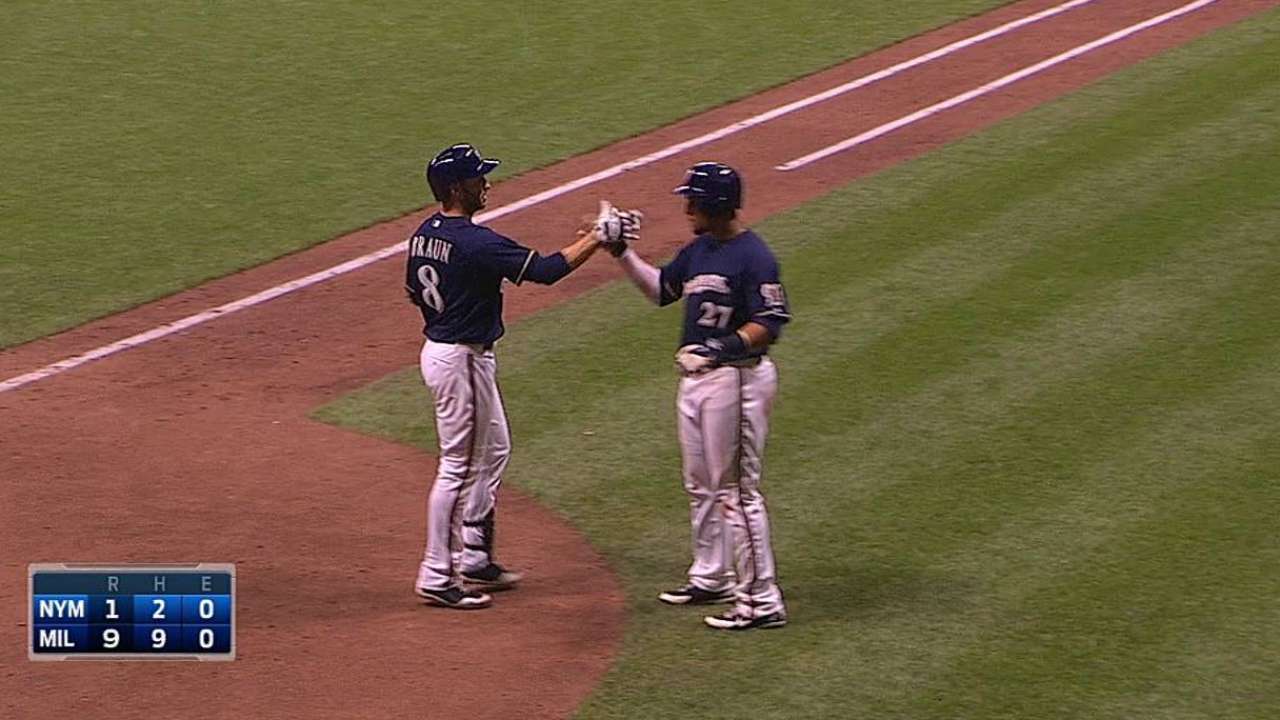 MILWAUKEE -- After being hampered by a series of injuries earlier in the season, outfielder Ryan Braun is starting to resemble his past self.
"He's been a little different lately," Brewers manager Ron Roenicke said before Friday night's game. "I think he's been really good. He looks like himself lately. Early on, he had the injury, which obviously set him back. He was on the DL for that.
"But, if you look up there, his numbers are getting where they should be again. He's slowly creeping back up there. Really, the last week, I'm seeing the guy that we were used to seeing."
Braun was hampered at the start of the season with a nagging thumb injury, then went on the DL in early May with a right oblique strain. Earlier this month, he missed three games with back spasms.
Over his last 10 games, Braun is hitting .385 with three home runs and 11 RBIs, raising his average to .302. The 30-year-old Braun entered 2014 with a .312 career average over seven seasons.
Jim Hoehn is a contributor to MLB.com. This story was not subject to the approval of Major League Baseball or its clubs.