Gennett, Davis out of lineup due to injuries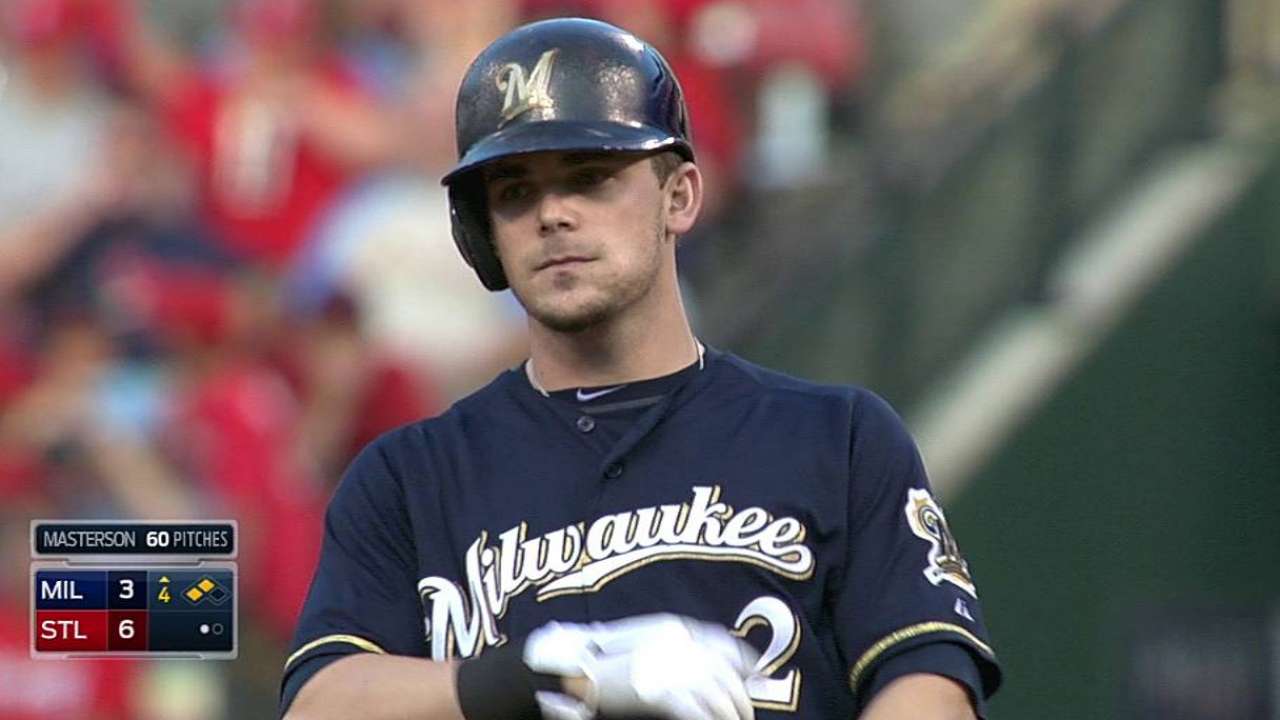 MILWAUKEE -- Brewers second baseman Scooter Gennett and left fielder Khris Davis were both out of Tuesday's starting lineup as the team continues to deal with several nagging injuries.
Gennett sat as a result of the left quadriceps issue that has had him in and out of the lineup over the past couple weeks. Gennett said he's twice thought the issue was resolved, only to have it flare up when he was trying to beat out a ground ball.
"There are so many different movements in this game," Gennett said. "Just staying warm and staying loose as much as possible is the key. There's a lot of standing around time on the field. When we get back in or in between innings, I just need to be smart and make sure I'm loose and stretched out."
"He's definitely better," manager Ron Roenicke said before the series opener against the Giants. "I'm being a little cautious with him today. What I've told him is, I don't like that he has to decide which plays he's going to go hard on and which ones he's not. That's never a comfortable thing for me or the team out there, to know sometimes he's going to go hard and sometimes he's not. I'd rather him take an extra day if we need to and then hopefully, he'll get back to where he can go hard every day."
Davis sat with a left elbow issue that he woke up with on Tuesday morning, according to Roenicke. The skipper wasn't sure whether the left fielder would miss more than one day, but he was optimistic that Davis would be able available to pinch-hit on Tuesday.
Rickie Weeks started at second in Gennett's place, while new acquisition Gerardo Parra took over in left field.
"Anytime you can flip somebody in there and you're comfortable with him and know they're a good player, it's always comfortable," Roenicke said.
Adam McCalvy is a reporter for MLB.com. Read his blog, Brew Beat, and follow him on Twitter at @AdamMcCalvy. Caitlin Swieca is an associate reporter for MLB.com. This story was not subject to the approval of Major League Baseball or its clubs.