Garza won't throw again until he's pain-free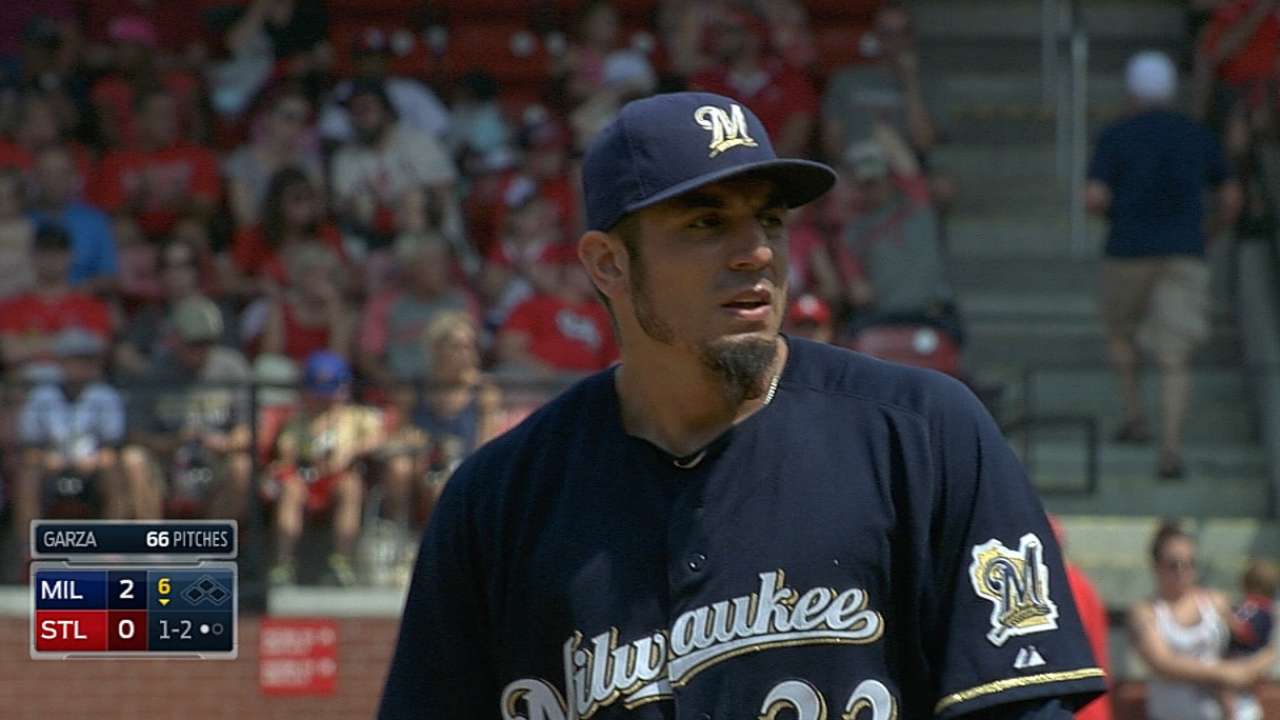 MILWAUKEE -- On second thought, Matt Garza's stint on the disabled list for a left rib-cage strain will almost certainly extend beyond the minimum 15 days, Brewers manager Ron Roenicke said on Sunday.
Roenicke had expressed a different mindset a day earlier, saying that until he was told otherwise, he was operating under the assumption that Garza would be back immediately. He had updated information Sunday morning.
"He's not [throwing] any time soon," Roenicke told reporters. "Now, I don't know what that means, but the next few days he's not going to throw."
Garza made improvements last week and was pushed in workouts, Roenicke said, leading to some soreness on Saturday.
"He didn't have a setback, but until he is completely pain-free in a bunch of different motions, they're not going to let him throw," Roenicke said.
Garza is eligible to return from the DL beginning Aug. 19, but, "it's not looking good," Roenicke said.
Off-days could allow the Brewers to operate with only four starting pitchers from Thursday, when Mike Fiers starts against the Cubs, until Sept. 3, but at the moment the club intends to continue to keep all five of its starting pitchers in order.
Adam McCalvy is a reporter for MLB.com. Read his blog, Brew Beat, and follow him on Twitter at @AdamMcCalvy. This story was not subject to the approval of Major League Baseball or its clubs.