Gomez takes hands-on approach to protection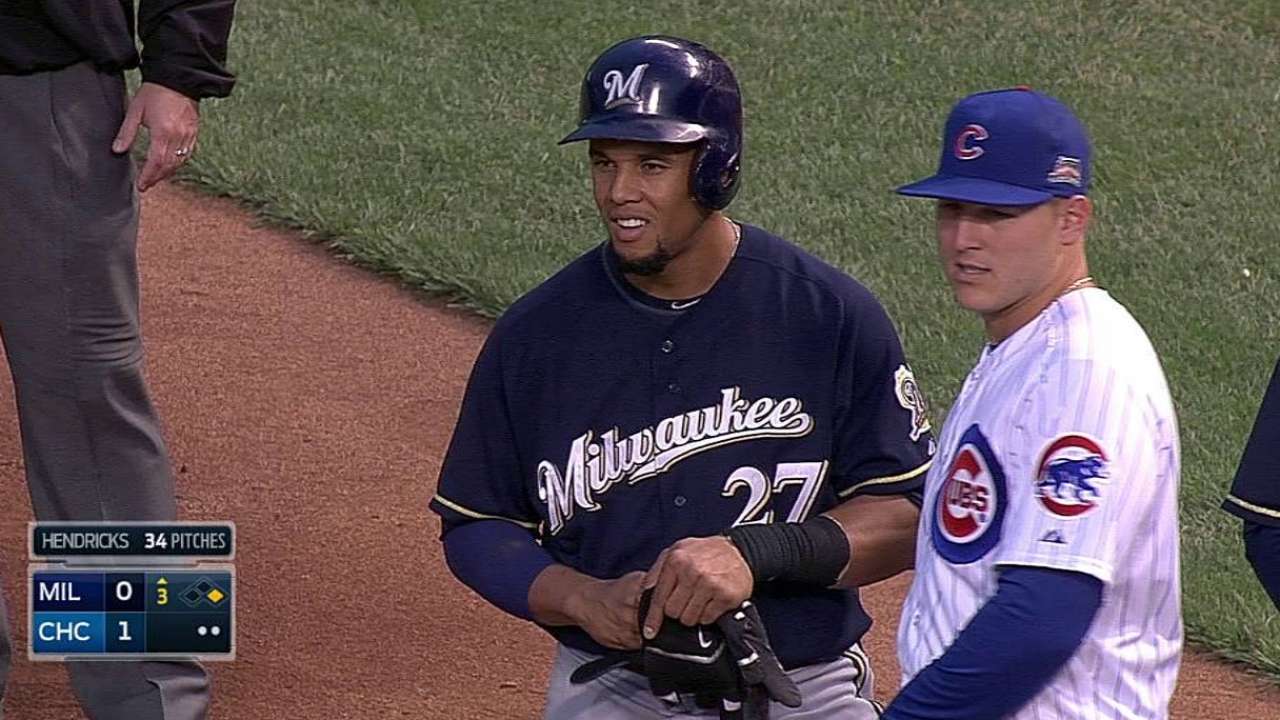 MILWAUKEE -- By Carlos Gomez's own count, nine of the Major League-leading 13 times he'd been hit by a pitch entering Wednesday, he was hit on the hands or wrists.
After being struck the night before on the right wrist, near the base of his thumb, Gomez wore a sleeve embedded with a protective plate into Wednesday's game against the Cubs.
"I've gotten lucky so far," Gomez said.
The free-swinging leadoff hitter also wears a protective guard on his left elbow, but his hands and wrists are often exposed because opposing pitchers pound him inside, and Gomez often begins to offer before recognizing the location and trying to get out of the way.
Given Gomez's importance to the Brewers' offense -- he ranks fourth in the National League in wins above replacement by Fangraphs' measure -- manager Ron Roenicke expressed some concern.
"If he stops trying to hit that pitch that far inside," Roenicke said, "they'll stop throwing it. You see [Arizona's Paul] Goldschmidt; you get hit in the right spot, something's going to break."
Goldschmidt is out for the season with a fractured left hand sustained on a hit by pitch against the Pirates on Aug. 1.
Entering Thursday, Brewers hitters had been plunked 53 times, third-most in the Major Leagues. Brewers pitchers had struck 32 batters, tied for fifth-fewest in the Majors.
Adam McCalvy is a reporter for MLB.com. Read his blog, Brew Beat, and follow him on Twitter at @AdamMcCalvy. This story was not subject to the approval of Major League Baseball or its clubs.