Smith slower, but steadier, since adjustment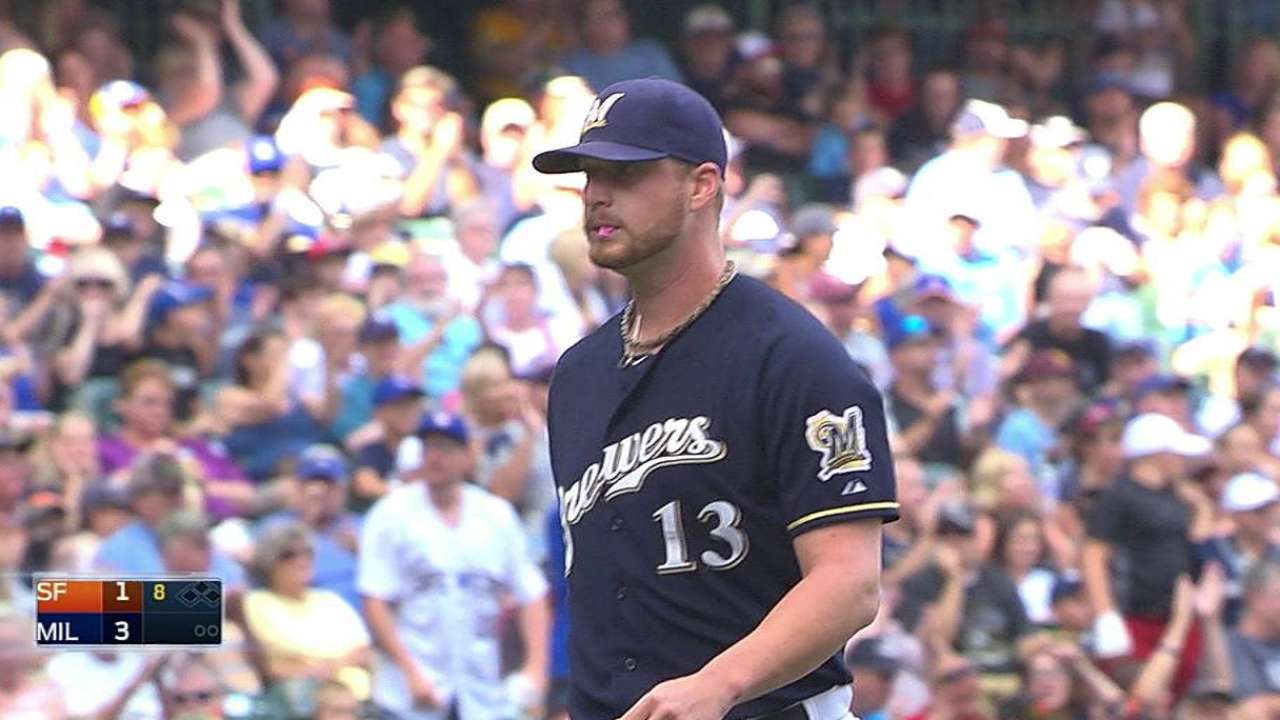 CHICAGO -- A mechanical adjustment is behind a recent resurgence for Brewers left-hander Will Smith, who was willing to sacrifice a tick of velocity for a bump of command.
Pitching coach Rick Kranitz noticed that Smith was over-rotating during his delivery, which added zip to Smith's fastball, but was altering his release point and creating more pitches up in the strike zone. Smith worked on an adjustment during last week's Brewers-Giants series at Miller Park.
"Now I'm picking my leg up straight up and putting it back down like I was at the beginning of the season," Smith said. "That stuff happens during the course of a season. I don't know why I did it; it felt comfortable to me, but I was getting hit around pretty good. I had to press the reset button."
In his first 28 appearances through the end of May, Smith pitched to a 0.36 ERA and held opponents to a .200 average. In 27 appearances during June and July, his ERA was 7.43 with a .315 opponents' average.
In August, "He looks more aggressive," manager Ron Roenicke said, "and he's commanding the ball a lot better."
Pitchers make adjustments all the time, but Smith is used to having more time to execute such changes because he has primarily been a starter in his Minor League career.
He's learning that in the bullpen, things are different.
"You have to learn on the fly," Smith said. "Sometimes you work on something that day and you're taking it into a game that night. You're not supposed to worry on the mound about mechanics. You're just trying to get guys out. But this one was real simple; nothing too crazy. We knocked it out in one day, and now I feel back to normal."
Adam McCalvy is a reporter for MLB.com. Read his blog, Brew Beat, and follow him on Twitter at @AdamMcCalvy. This story was not subject to the approval of Major League Baseball or its clubs.