Brewers continue hunt for bullpen help via trade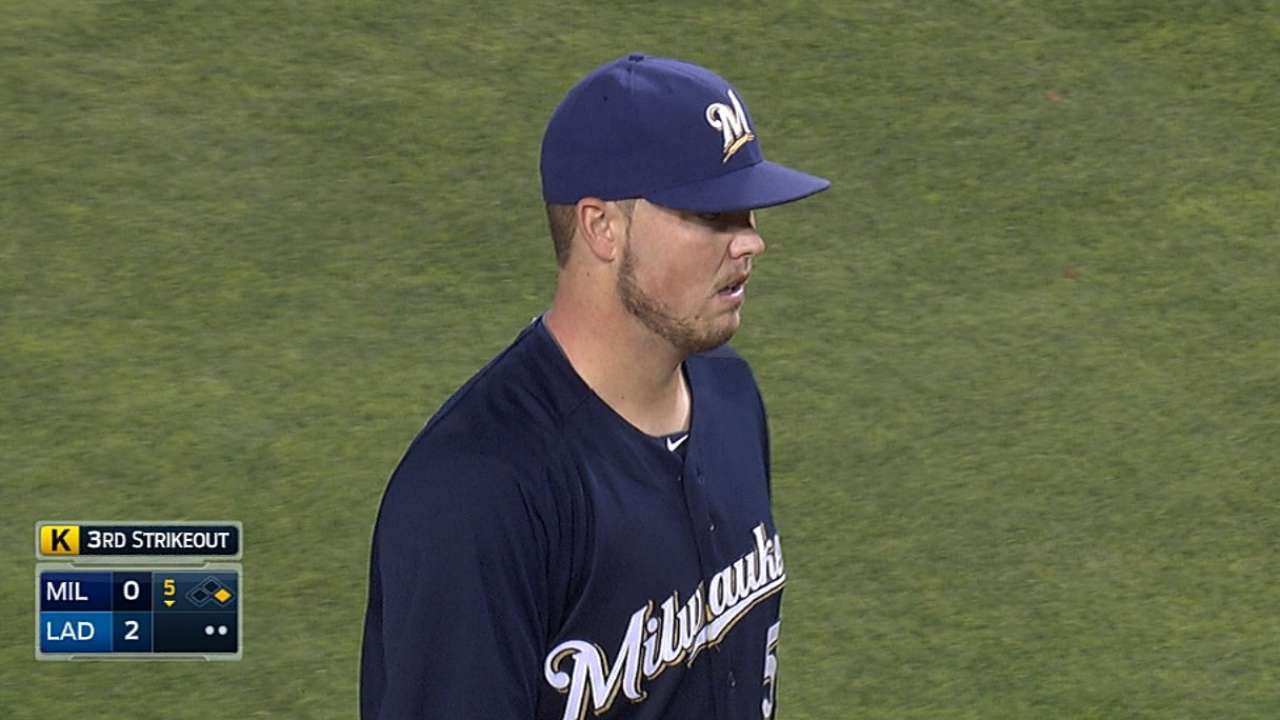 LOS ANGELES -- After coming up empty at the non-waiver Trade Deadline, the Brewers are still actively seeking to fortify their bullpen, principal owner Mark Attanasio said Saturday.
Teams can still make trades after July 31, but players must first be exposed to waivers.
"Listen, we put in claims literally today for relief pitchers," Attanasio said. "Literally, today."
The tricky part is whether any of those players get to the Brewers, who are in next-to-last claiming position in the National League by virtue of a win-loss record that ranks second to the Dodgers.
General manager Doug Melvin had hoped to add a reliever in July, making what he characterized as serious offers for a number of players. Among those in whom Melvin expressed interest were Joaquin Benoit of the Padres, Koji Uehera of the Red Sox and Addison Reed and Brad Ziegler of the D-backs.
The Brewers found no deals to their liking. Multiple clubs requested Milwaukee's top prospect, 25-year-old starting pitcher Jimmy Nelson, in straight-up trades for a reliever. With Nelson in the Brewers' big league rotation since before the All-Star break, Melvin was not willing to go there.
"We left no stone unturned this trade season, or now this waiver season in an overall [effort] to make our club better," Attanasio said. "We've done everything we could."
Adam McCalvy is a reporter for MLB.com. Read his blog, Brew Beat, and follow him on Twitter at @AdamMcCalvy. This story was not subject to the approval of Major League Baseball or its clubs.