Former Brewer Wright builds lengthy big league career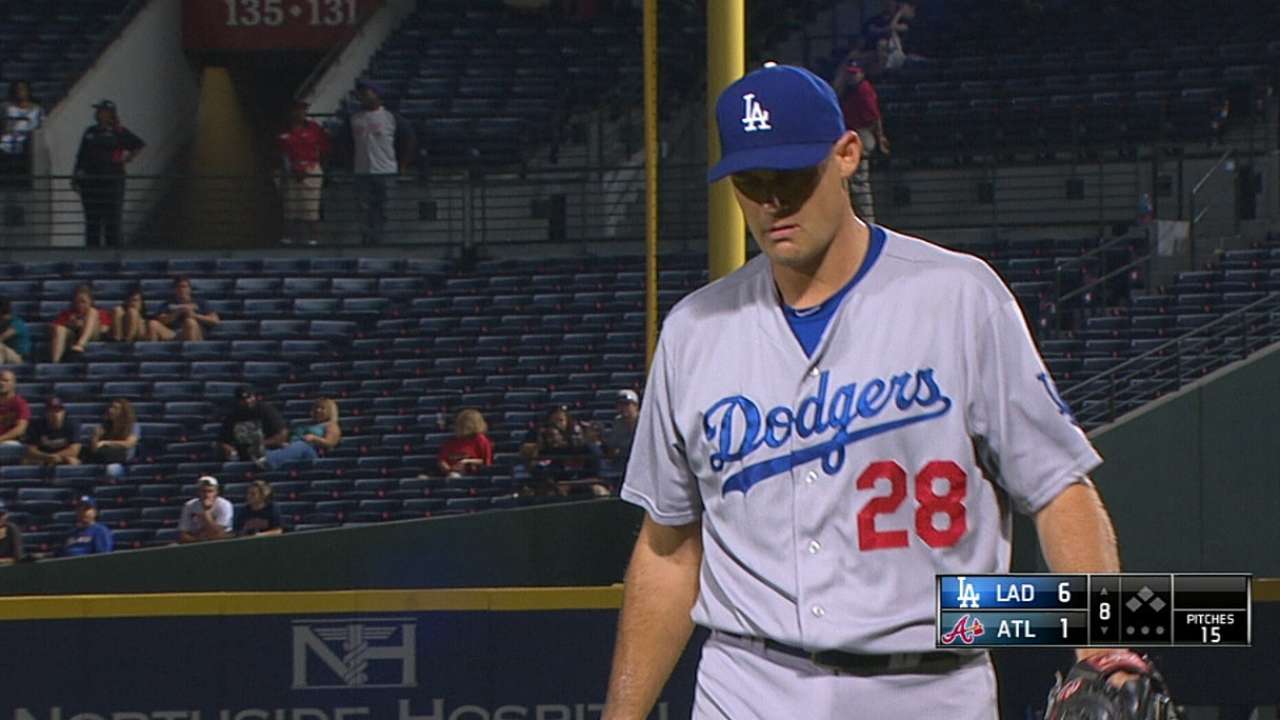 LOS ANGELES -- How long has Dodgers right-hander Jamey Wright been hanging on in the Major Leagues? So long that he was in the Brewers' starting rotation at County Stadium -- in his fifth big league season.
Now in his 19th season, Wright made 77 Brewers starts and one relief appearance from 2000-02, transitioning with the team from old County Stadium to new Miller Park in 2001. He was Milwaukee's Opening Day starter that year here in Los Angeles (a 1-0 loss to Chan Ho Park), then pitched into the eighth inning to win the second-ever game at Miller Park against the Reds.
"I definitely wish I knew then what I know now," Wright said. "My stuff is better now than it was then, even though I don't throw as hard. The assortment of pitches I have, I wish I had them back then.
"But I don't make any excuses. I always did the best I could, worked my tail off, and I didn't cheat, either. I've done it the right way."
Wright, 39, has thrown a Major League pitch for 10 teams -- a full third of the big leagues. He has been granted free agency 11 times, released seven times and traded twice.
Even though he's been a reliever since 2006, Wright is 17th among active Major Leaguers in innings pitched, ninth in earned runs allowed, third in walks and first with 154 hit batsmen.
That's not to say he has been ineffective. Since converting to relief in 2007, Wright owns a respectable 3.91 ERA in 444 games.
Did he expect to go this long?
"I never set a goal or anything like that," Wright said. "I love to be out there, I take pretty good care of myself and my arm, and ever since I went to the bullpen, it seems like I'm getting better."
Adam McCalvy is a reporter for MLB.com. Read his blog, Brew Beat, and follow him on Twitter at @AdamMcCalvy. This story was not subject to the approval of Major League Baseball or its clubs.