Gennett expects to be back at full speed soon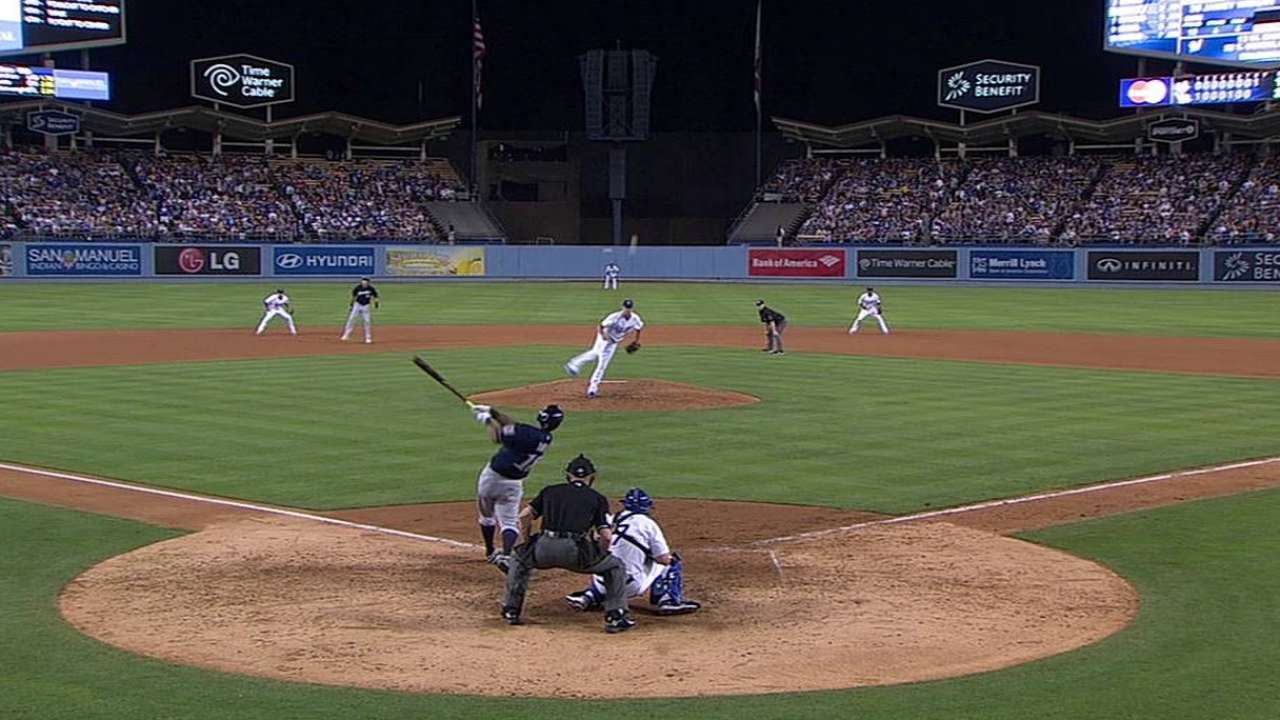 LOS ANGELES -- Brewers second baseman Scooter Gennett believes it won't be much longer before he's once again running full speed on the basepaths, and the team's upcoming schedule could help.
Off-days on Monday and Thursday, plus the fact the Blue Jays are starting a left-handed pitcher on Tuesday night at Miller Park, will give Gennett three of the next four days to rest the right quadriceps that has been giving him some trouble since a series in Washington immediately following the All-Star break.
To avoid turning a nagging injury into a significant one, manager Ron Roenicke has encouraged Gennett to go easy on the bases when he can. In only one instance has the issue appeared to cost Gennett a run; he couldn't score from first base on a Khris Davis double during the Brewers' win over the Dodgers on Friday.
By Sunday, Gennett said, "This is probably the best I've felt in three weeks. It's progressing. I feel good about how it feels right now. … [Shutting down] would have been the safest way to do it, but I need to keep playing to keep sharp. I think it was the right decision."
He entered Sunday batting .337 (66-for-196) with 33 RBIs over his last 60 games.
Adam McCalvy is a reporter for MLB.com. Read his blog, Brew Beat, and follow him on Twitter at @AdamMcCalvy. This story was not subject to the approval of Major League Baseball or its clubs.