Roenicke files report for Saturday's interference call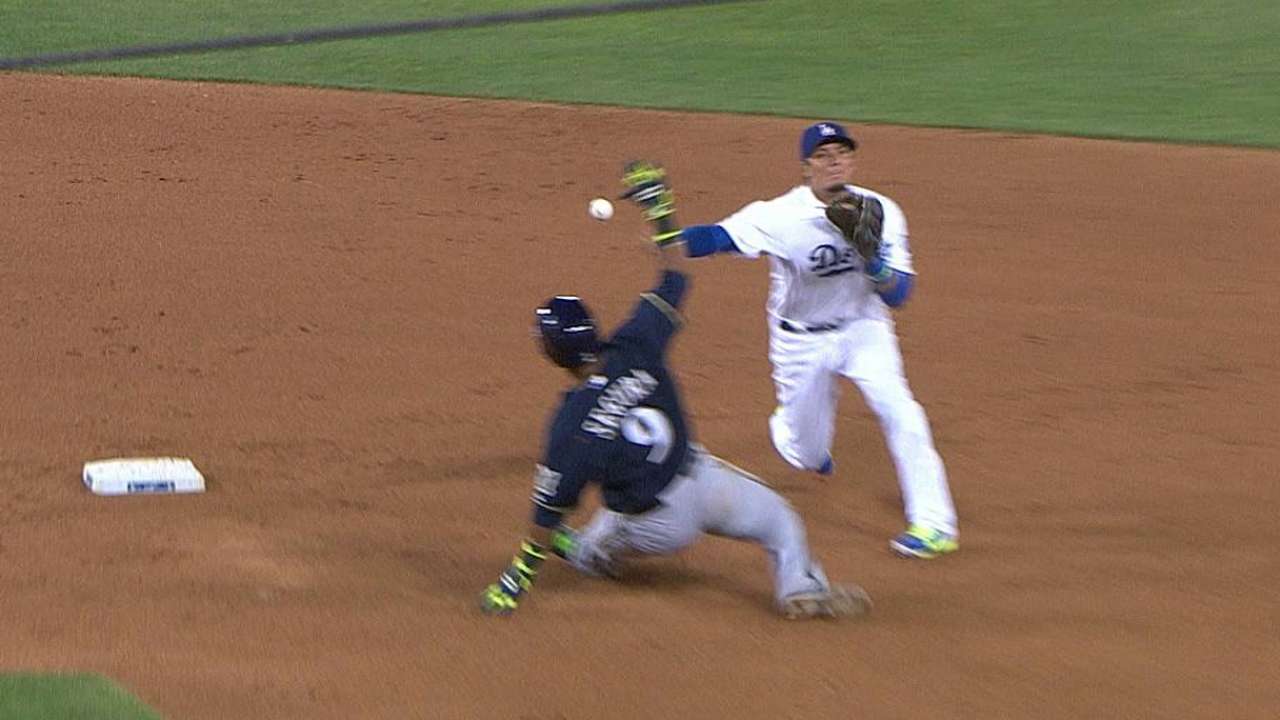 LOS ANGELES -- Brewers manager Ron Roenicke filed a report to Major League Baseball executive vice president Joe Torre requesting a second look at the controversial double play that ended a Brewers' rally in the seventh inning Saturday night.
Rickie Weeks was called for interference on the play by second-base umpire Hunter Wendelstedt after executing what he and Roenicke each insisted was a perfectly clean take-out slide. When Weeks and Roenicke protested, Wendelstedt told them he saw Weeks hit second base and roll into Dodgers shortstop Miguel Rojas behind the bag.
When Roenicke watched the replay, he saw something totally different.
"He kept saying, 'I'm just trying to protect you guys,'" Weeks said. "Well, that's not protecting anything. That's just hard baseball."
It was the second straight night a second-base umpire called interference on a Brewers baserunner, resulting in a double play. On Friday, Jean Segura was deemed to have left the baseline in order to break up the relay throw.
Roenicke was asked whether the implementation of Rule 7.13, an effort to reduce home-plate collisions, was impacting umpires' rulings at other bases.
"I don't really know that, but just looking at the last two days, maybe they've been aware of it more," Roenicke said. "Maybe someone is telling them, 'Hey, if we're going to protect this part, maybe we ought to protect this [other] part better, too.' I don't know.
"The first night, I don't have a problem with calling interference. [Segura] was out of the baseline. [The Weeks play] was exactly what you teach your guys to do. Clean as can be. I'm completely baffled at that."
Adam McCalvy is a reporter for MLB.com. Read his blog, Brew Beat, and follow him on Twitter at @AdamMcCalvy. This story was not subject to the approval of Major League Baseball or its clubs.