Gorzelanny to Henderson: Be patient after surgery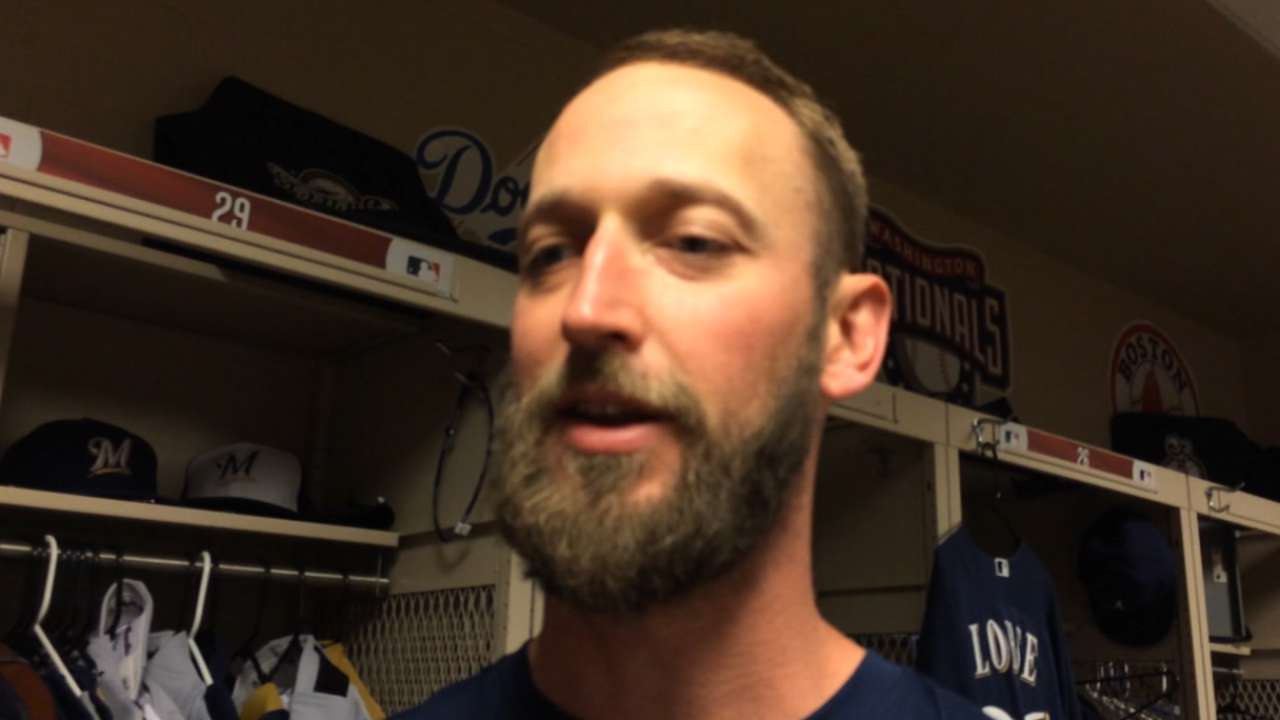 MILWAUKEE -- Nearly nine months removed from a so-called "clean-up" procedure on his pitching shoulder, Brewers left-hander Tom Gorzelanny would offer simple advice to the teammate -- former closer Jim Henderson -- who underwent the same surgery this week.
"It's all about showing patience," said Gorzelanny, who had his surgery in early December and is still working through some after-effects. "It's about putting in the time and the work to get back. It's definitely a test of your patience."
The Brewers expect Henderson's rehab to span four months, generally the same timeline offered to Gorzelany when he underwent surgery last December. The lefty hoped to be ready for Opening Day, but wound up not making his season debut until June 15.
Entering Wednesday, Gorzelanny had made only 15 Brewers appearances this season. He had a 0.68 ERA and only twice pitched back-to-back days. The arm feels strong, but Gorzelanny still experiences more soreness than usual after an outing.
"It's not like you have surgery, do your rehab, come back when you're supposed to and everything is perfect," he said. "You still have to deal with some feelings and pain you're going to get post-surgery. That goes for a lot of guys who have surgery.
"Everyone says the year you come back from surgery is going to be tough, and then when you get the long offseason, the next year is going to be better."
Gorzelanny has confidence that will be the case for him. He is a free agent after this season.
"It seems like these days, it takes a lot longer for us relievers [to sign], so I'm just going to sit back and be patient," said Gorzelanny, who made $5.7 million over his two-year deal with the Brewers. "My focus now is to finish up strong and show that I'm healthy."
Henderson, meanwhile, has one more Brewers season remaining before he is eligible for arbitration.
"He's doing [surgery] at a better time than I did it," Gorzelanny said. "He's got a lot more time to recover from it. ... And you know he's going to work hard as he can at his rehab. He's very dedicated. I'm not worried about him at all."
Adam McCalvy is a reporter for MLB.com. Read his blog, Brew Beat, and follow him on Twitter at @AdamMcCalvy. Caitlin Swieca is an associate reporter for MLB.com. This story was not subject to the approval of Major League Baseball or its clubs.