Lohse set to start series opener in San Diego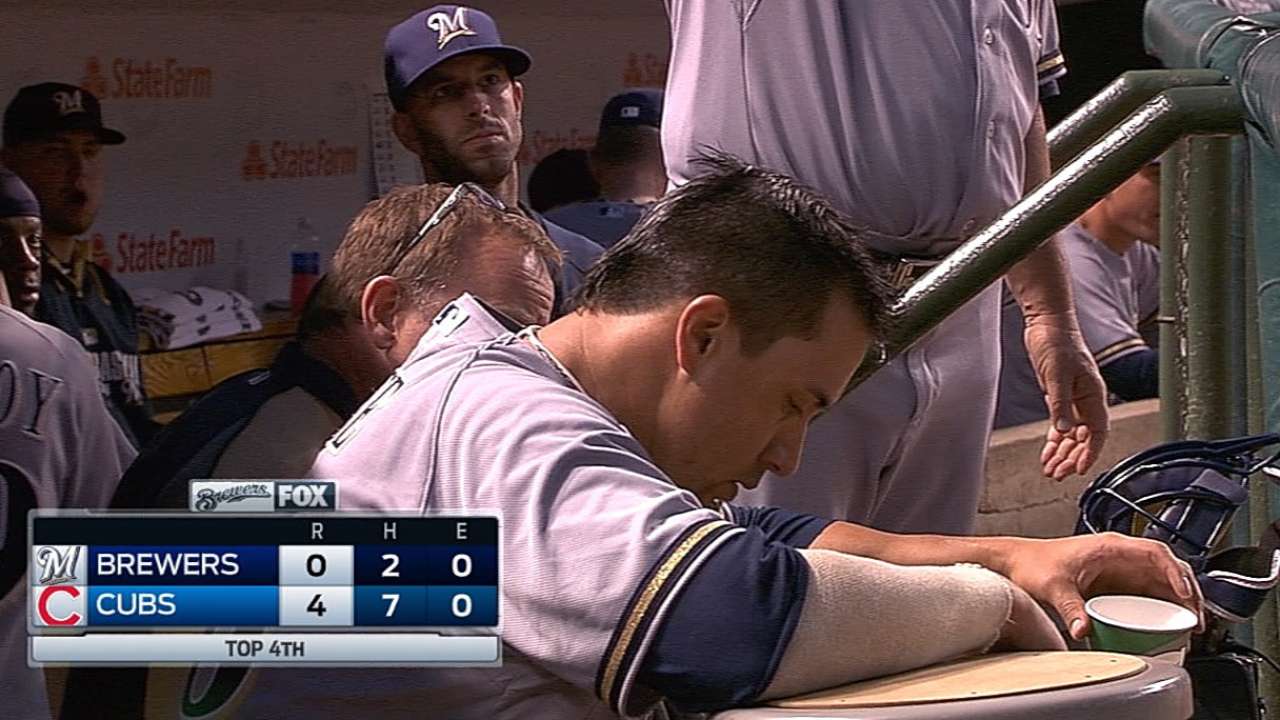 MILWAUKEE -- After Kyle Lohse threw a successful bullpen session at Miller Park on Friday, Brewers manager Ron Roenicke announced that the right-hander would be the team's starter for the series opener in San Diego on Monday.
Lohse skipped his most recent turn in the rotation due to a sore right ankle that had been hampering his mechanics over his last few starts. Lohse rolled his ankle Aug. 2 in St. Louis and aggravated the injury in an Aug. 13 start at Wrigley Field, and with two off-days this week, the Brewers were able to skip him without bringing another starter into the rotation.
Roenicke said Lohse "threw the ball really well" in Friday's session, and the right-hander agreed.
"I was able to throw everything that I needed to," Lohse said. "I'm back to pretty much normal. I was able to get the push and balance that I needed that I wasn't able to get. I was just adjusting pitch to pitch, compensating with my upper body. It's all good."
Each pitcher in the rotation will then resume their normal order after Lohse, starting with Jimmy Nelson on Tuesday.
Meanwhile, Roenicke said that Matt Garza would throw a bullpen session on Sunday. Garza was placed on the disabled list on Aug. 5 with a left oblique strain and has been working his way back slowly.
If Sunday's session goes well, Garza would throw one more bullpen and then the team would look to send him on a rehab assignment, Roenicke said. He said the righty is still on track for an early September return.
Caitlin Swieca is an associate reporter for MLB.com. This story was not subject to the approval of Major League Baseball or its clubs.