Roenicke: Braun's struggles due to high chase rate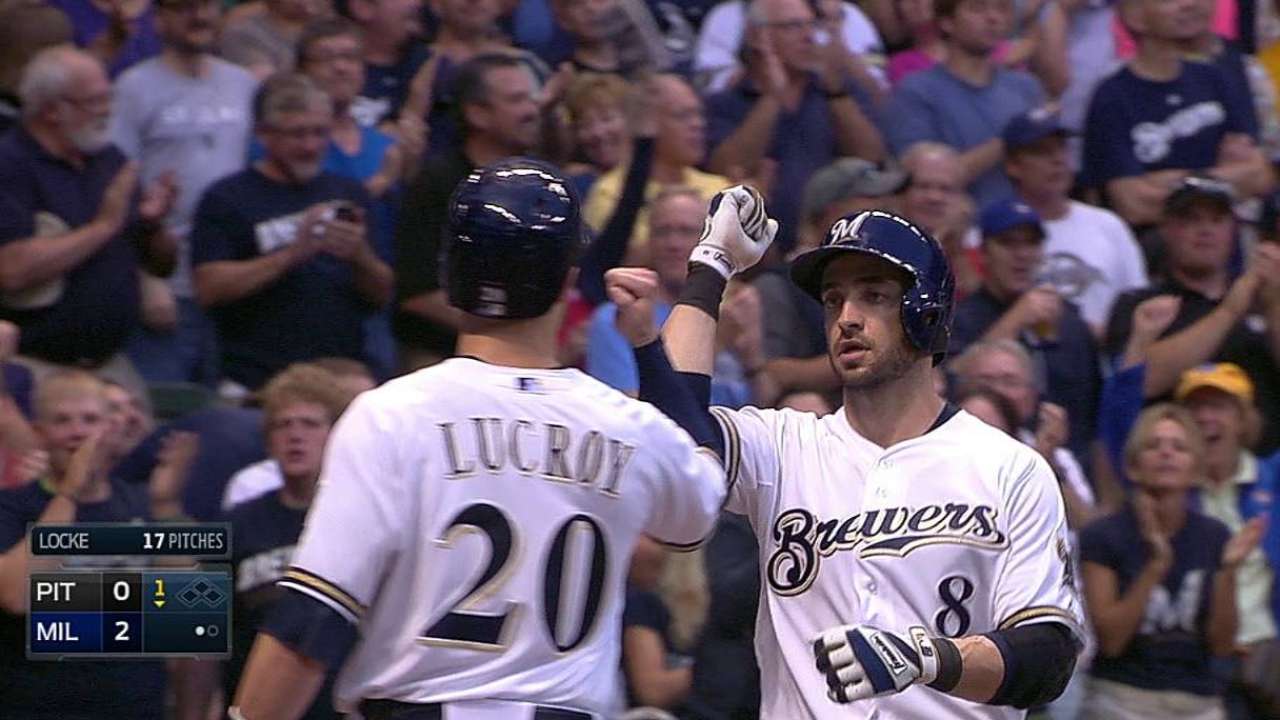 MILWAUKEE -- Thanks to a .221/.268/.377 slash line through the first 19 games of August, Ryan Braun entered Sunday with a .275 batting average. For Braun, that number is notable. He's only finished two seasons in his career with an average below .300, finishing at .285 in 2008 and .298 in his suspension-shortened 2013.
While Braun has admitted to still being bothered by a lingering nerve issue in his right hand, Brewers manager Ron Roenicke said Braun's recent struggles have been more due to a lack of selectivity at the plate.
"It's still there, but physically, I think he's OK. He just continues to swing at bad pitches," Roenicke said. "They're pitching him in more, and he's chasing it more inside."
According to FanGraphs.com's plate discipline data, Braun has swung at 40.7 percent of pitches outside the strike zone this season, easily the highest rate of his career and far above his lifetime average of 33.3 percent.
While Roenicke acknowledged that Braun's not the only Brewer with an abnormally high chase rate, he conceded that the issue is particularly concerning with Braun, one of the team's best hitters.
He pointed to Braun's at-bat in the fourth inning of Saturday's 10-2 loss to the Pirates as a prime example. He came to the plate with the bases loaded and only one out, but Pirates righty Edinson Volquez jammed Braun inside with a 95-mph pitch, and Braun popped out weakly to the second baseman.
The Brewers didn't score after Aramis Ramirez struck out in the next at-bat, and the missed opportunity created a momentum swing in the game.
Caitlin Swieca is an associate reporter for MLB.com. This story was not subject to the approval of Major League Baseball or its clubs.