Garza shows progress in bullpen session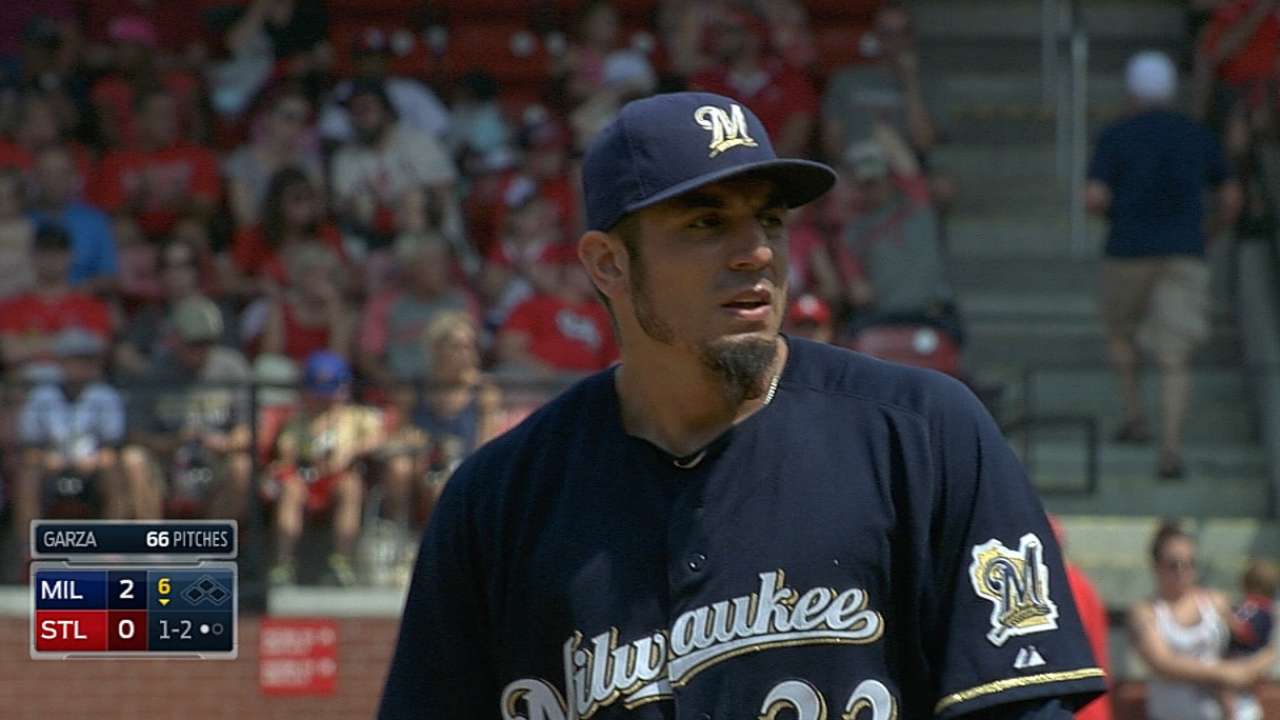 MILWAUKEE -- The injured Matt Garza took a big step toward returning to the Brewers as he threw his first bullpen session Sunday since being placed on the disabled list with a strained left oblique on Aug. 5.
Though it was a lighter session than normal, Brewers manager Ron Roenicke was encouraged with the results.
"It went really well," said Roenicke. "He threw all his pitches and didn't feel anything, so that's really good. He's going to go harder Tuesday, and we've talked about what the next step is from there."
Roenicke has suggested that the next step would likely be a Minor League rehab assignment, and he confirmed Sunday that Garza would not be able to join the Major League club for at least five days after that Tuesday bullpen session.
The team has been targeting an early September return, and the timeline presented Sunday made that sound realistic.
When Garza returns, the Brewers may have a tough decision to make about who will leave the rotation. Roenicke has said that Garza will definitely be one of the five pitchers. His replacement, Mike Fiers, has been stellar in his first four starts this season, allowing 10 total hits through 28 innings.
Roenicke did not commit when asked whether Fiers would stay in the rotation once Garza returns.
"I don't know. Hey, he's pitching great. That's all we can say for now," Roenicke said. "Hopefully, he does it again his next outing, and then we'll figure it out."
Caitlin Swieca is an associate reporter for MLB.com. This story was not subject to the approval of Major League Baseball or its clubs.