Garza ready to rejoin Brewers rotation next week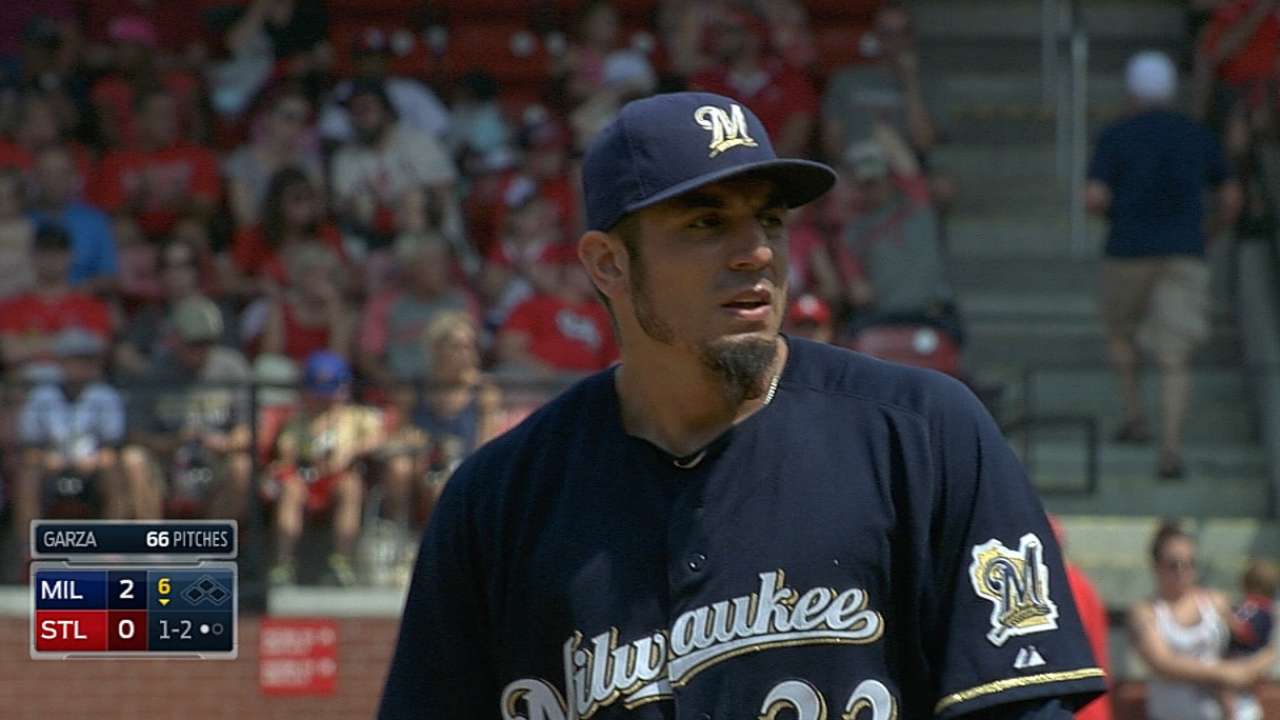 SAN FRANCISCO -- After watching Matt Garza face hitters Friday for the first time since the right-hander suffered a rib-cage strain earlier in the month, Brewers manager Ron Roenicke declared, "He's ready to go."
Garza will rejoin the Brewers' starting rotation sometime next week, though Roenicke held off announcing the date Friday afternoon. He wants to be sure Garza bounces back from a 47-pitch, three-inning simulation against Brewers batters Mark Reynolds, Martin Maldonado and Elian Herrera.
"We'll make sure that there's no ill effects from getting after it -- because he did get after it," Roenicke said.
Never mind that AT&T Park was empty and there was no one keeping score.
"It was more anxiety than anything, but I felt great," Garza said. "If you don't have that, then why keep playing? It lets you know you're alive. You let that adrenaline kick in when it goes. That's why it's fun to get back on the mound."
Roenicke said Reynolds broke two bats hitting against Garza, who could tell his teammates were trying to take him deep.
"We've got a tight clubhouse and that would be something to talk about the rest of the year, like, 'Ha, I got you!'" Garza said. "It was fun. The intensity level was there. Like I said, I was happy to be out there."
Adam McCalvy is a reporter for MLB.com. Read his blog, Brew Beat, and follow him on Twitter at @AdamMcCalvy. This story was not subject to the approval of Major League Baseball or its clubs.