Brewers unlikely to make last-minute trade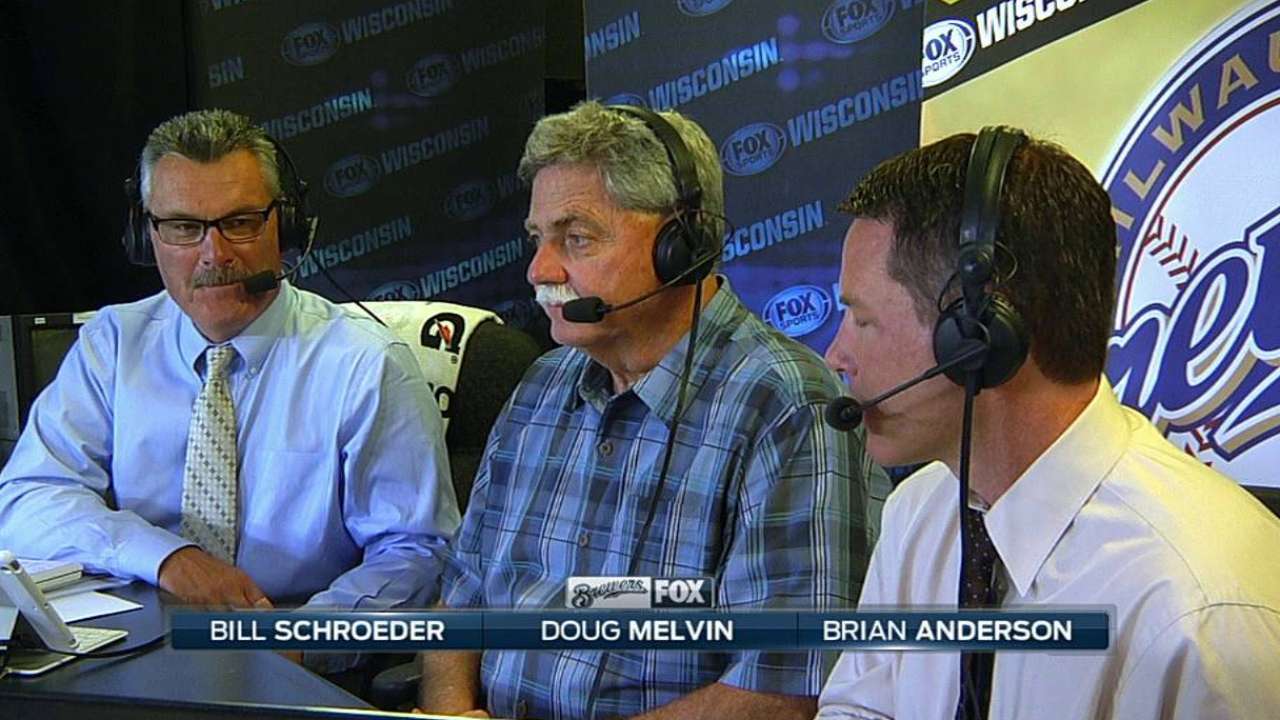 SAN FRANCISCO -- With about 48 hours remaining to acquire players and have them eligible for the postseason roster, Brewers general manager Doug Melvin said Friday he did not anticipate any last-minute trade activity.
"You never know, but probably not," Melvin said.
Players must be on an organization's roster by 10:59 p.m. CT on Sunday to be eligible for postseason play, and the Brewers have been open to making additions all month. They reportedly won a waiver claim for Rockies first baseman Justin Morneau, who would have bolstered a position at which the Brewers have the National League's lowest OPS, but the sides were unable to find common ground on a trade, so the Rockies pulled Morneau back off waivers.
The Brewers also made multiple attempts to claim a late-inning reliever on the waiver wire, with little success by virtue of their position near the top of the National League standings, Melvin said.
"Then there's a lot of times teams put guys on waivers, look at it, and if they're not getting something that's attractive to them, they just wait and say, 'Let's try next year,'" Melvin said. "That's the same thing we did last year when we weren't sure we were going to make the postseason. Let's just keep our guys and go at it next year.
"We might even be a team that teams look at [and say], 'Look at the Brewers last year to this year. They pretty much kept everybody, added one piece and that's it.'"
The big piece was free agent right-hander Matt Garza. With the rest of last year's 74-win team mostly intact, the Brewers have led the NL Central every day since April 5.
"Just because a guy is requested on waivers, there's not a high percentage chance you can make a deal," Melvin said. "Nothing against other GMs, that's just the way it is."
Melvin and the Brewers plan to promote multiple relievers when rosters expand Monday, and manager Ron Roenicke said he would allow players to pitch themselves into meaningful roles as September unfolds.
"You know, the bullpen got us into this position that we're at," Melvin said. "You just have to hope that they can continue to pitch in situations to get us there. A lot of clubs are struggling for bullpen help; that's another reason so many guys got claimed [before they reached the Brewers' position]."
Adam McCalvy is a reporter for MLB.com. Read his blog, Brew Beat, and follow him on Twitter at @AdamMcCalvy. This story was not subject to the approval of Major League Baseball or its clubs.