Braun continues to work way through thumb injury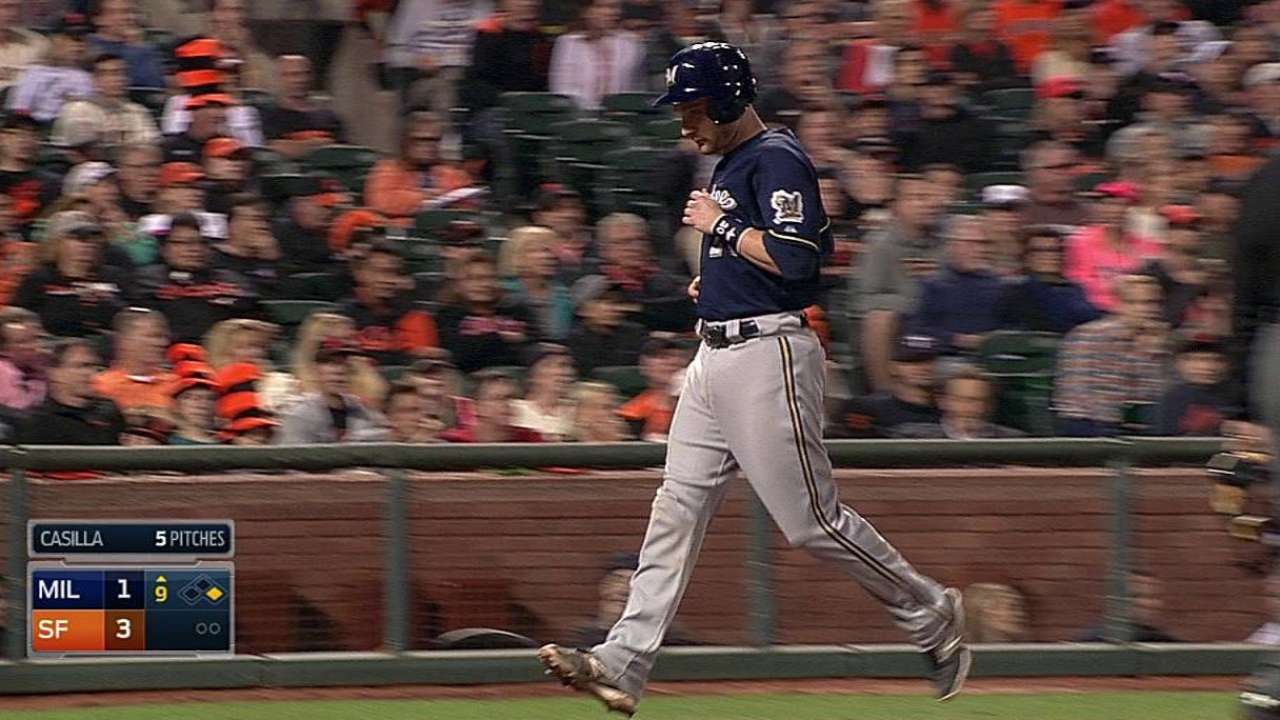 CHICAGO -- Ryan Braun's nerve issues with his right thumb have been well chronicled, particularly during the second half of the season.
The slugging outfielder has seen his batting average dip from .298 to .274 since the All-Star break, and he's been hitting .160 (4-for-25) during the team's season-high seven-game losing streak.
"It is ongoing," manager Ron Roenicke said of Braun's thumb issues Tuesday. "There's times when he feels really good. You can tell it in batting practice, then he usually takes it into ballgames. But there's times where it's just sore and the swings aren't what he's used to. Now he tries to adjust. ... Now all of a sudden he gets out of whack."
Roenicke didn't rule out moving Braun from his customary spot in the three-hole, but that the lack of power in the Brewers' lineup currently has given no incentive to do so.
"We'll see," Roenicke said. "The problem is right now is that we don't have anybody who's really just crushing the ball. ... We need to have some guys swinging it well, so that when you make a move, you feel good about making a move."
Daniel Kramer is an associate reporter for MLB.com. This story was not subject to the approval of Major League Baseball or its clubs.