Seid remembered fondly by Brewers players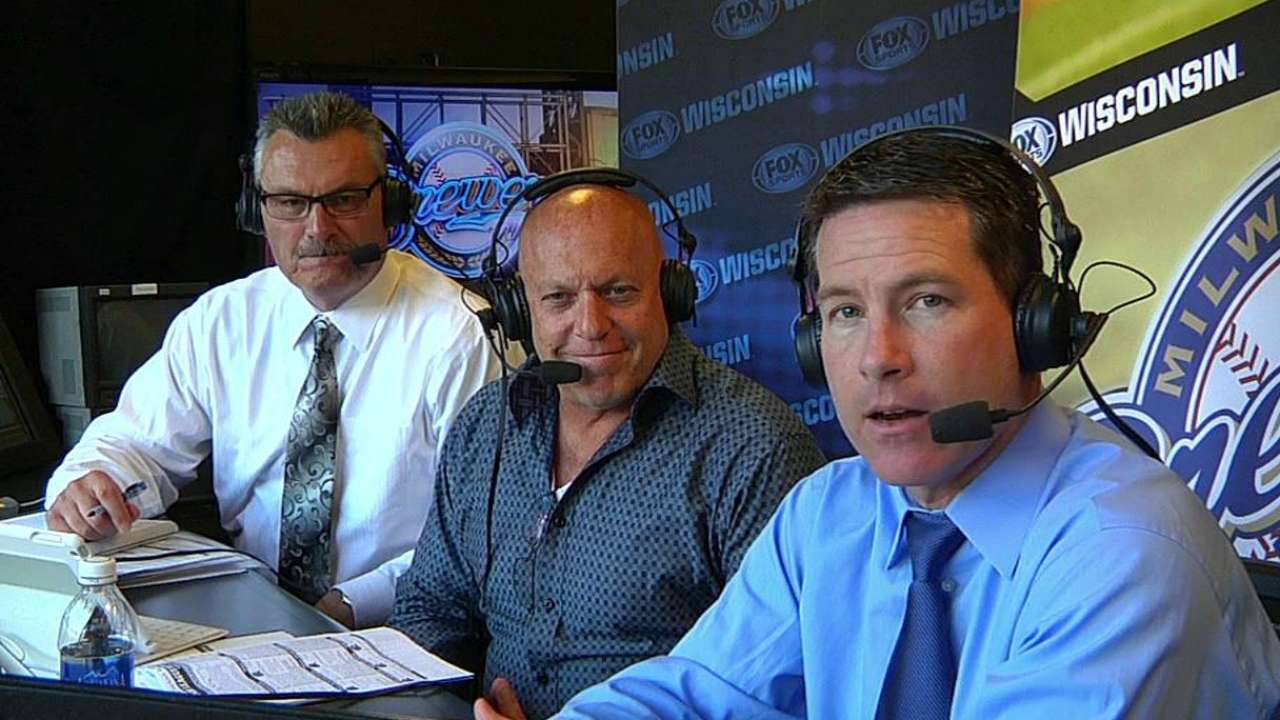 CHICAGO -- An outpouring of emotional loss was widespread in the Brewers' clubhouse Wednesday, a day after the passing of Bruce Seid, the team's director of amateur scouting.
Seid passed away Tuesday in an apparent heart attack while visiting family in Las Vegas. He was 53.
A 17-year fixture in the Brewers organization, Seid oversaw the Draft and development of five active Brewers, including Khris Davis, Scooter Gennett, Jimmy Nelson and Jason Rogers.
Those that spoke of him before Wednesday's game did so candidly.
"He cared about us. He trusted us. He gave us an opportunity to play professional baseball," Gennett said. "That's not the thing I remember most about him or like most about him, but he gave us that opportunity to play and make our dreams come true."
Added Davis: "Every time I saw him during BP, he always had something positive to say about me. You know what, I need more of that."
Rogers, a September callup who joined the team Tuesday, was particularly emotional about Seid's passing. Rogers was the subject of the final text message between Seid and general manager Doug Melvin, sent during a trip to Nashville to scout the team's Triple-A affiliate: "Jason Rogers crushing the ball," Seid wrote.
Rogers described Seid as one of the most significant figures in his young career. A 32nd-round pick by Seid in the 2010 First-Year Player Draft, Rogers described his journey to the Majors as lengthy yet all the more fulfilling. Players who weather the path of a Minor League ballplayer, Rogers said, need the resounding optimism embodied by a guiding force like Seid.
"Helps you stay mentally strong," Rogers said. "This game is tough -- you've got to stay mentally strong."
"It's huge," Davis said of Seid's confidence in his players. "It was a familiar face. He actually knows my family and has relationships with them, too. It's a tough loss."
"Dedicated, loyal man," Rogers said.
Daniel Kramer is an associate reporter for MLB.com. This story was not subject to the approval of Major League Baseball or its clubs.