Braun misses Cubs finale for birth of first child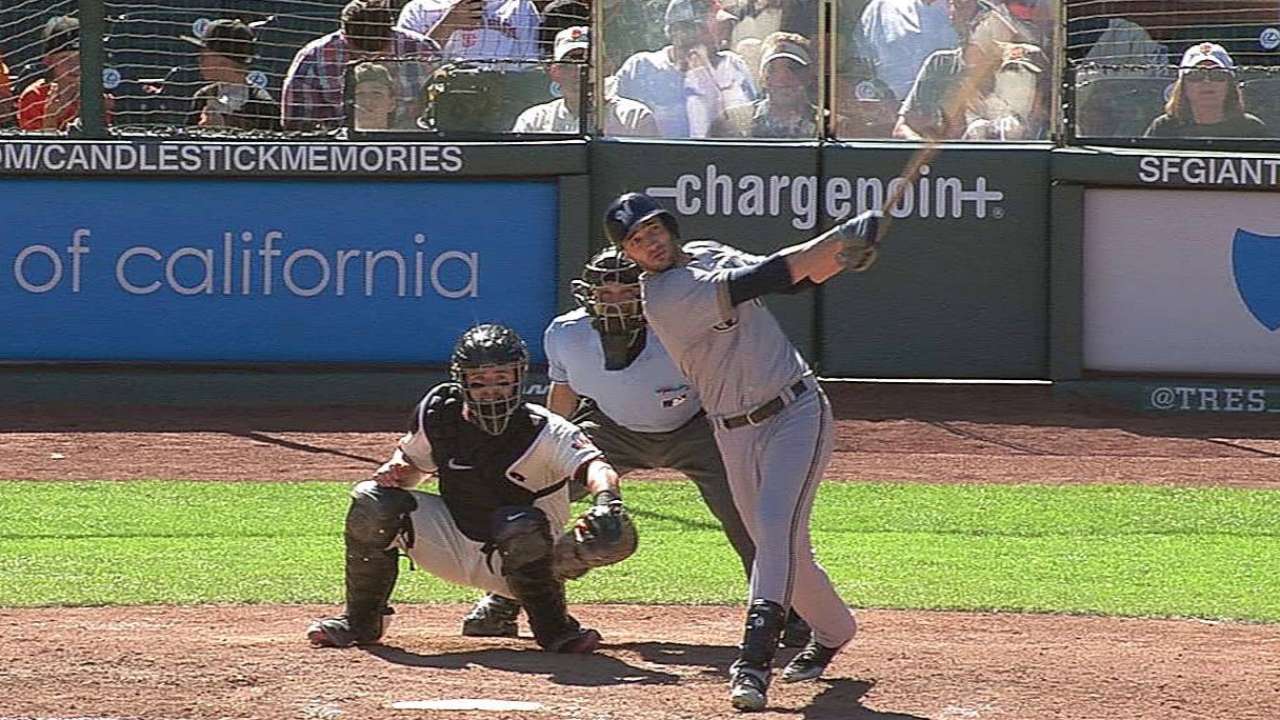 CHICAGO -- Ryan Braun was not in the lineup for Wednesday's series finale against the Cubs after returning to Milwaukee to be with his wife as they expect the birth of their first child.
Brewers manager Ron Roenicke was unsure if the right fielder would be with the team Thursday as they open a critical four-game series against the first-place Cardinals at Miller Park.
Braun's wife was in labor during Roenicke's pregame press conference in the Wrigley Field dugout, the manager said.
"That can last a while," Roenicke said. "So we'll see."
Verstaile outfielder Gerardo Parra took Braun's post in right field and Jonathan Lucroy assumed Braun's customary lineup spot, batting third.
Braun's absence comes at a critical time for the Brewers, as they find themselves in the thick of a National League pennant race, trailing the Cardinals in the division and ahead of the Braves for the second NL Wild Card spot.
Milwaukee already is without All-Star outfielder Carlos Gomez and likely will be for multiple weeks, Roenicke said Tuesday.
Not only does the pair account for a spark at the top of the lineup, but also the bulk of the Brewers' greatly depleted outfield.
September callup Logan Schafer took Gomez's spot Wednesday in center, which Parra occupied during the first two games of the series.
Roenicke indicated emergency outfielders would be Mark Reynolds, Elian Herrera and Jason Rogers -- all primarily infielders.
Daniel Kramer is an associate reporter for MLB.com. This story was not subject to the approval of Major League Baseball or its clubs.